Section
Volunteer training is essential so that volunteers not only understand the expectations of their role but have the skills, competencies, and information necessary to be successful. We're here to do everything we can to help you.
Required Training for Volunteers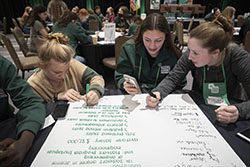 Each volunteer must complete the University of Illinois Child Protection Training. In addition, any adult who chaperones youth overnight are required to complete the Chaperone Training. Both of these training modules require an online account you'll create so your completion can be recorded by the state office.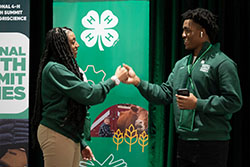 We also encourage volunteers to view these additional trainings. These may be completed any time you have an extra few minutes and want to learn more about your volunteer role. Don't forget to read the documents which go along with many of these videos.