Section
The Illinois 4-H Alumni Association will host opportunities for 4-H alumni to network throughout the year.  We look forward for opportunities to connect with you and hear your 4-H stories!  Watch for upcoming events!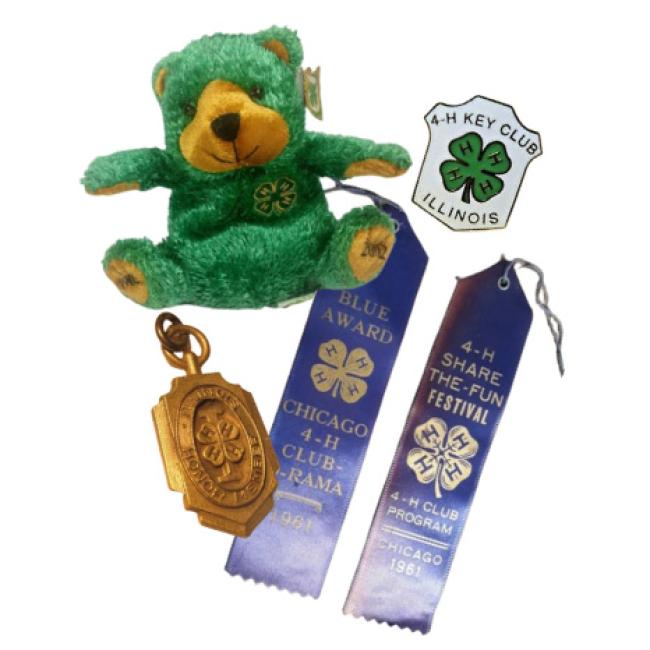 4-H Alumni by the Decades 
Seeking Illinois 4-H History!
4-H Alumni! Come share your stories about growing up in Illinois 4-H during your 4-H decade!
Join us on the 4th Tuesday of the month, unless otherwise noted (*) from 7-8pm CST via zoom. 
Registration will be available each month prior to the event date and due one week prior to the online event to receive the online event link.
Pick Your Decade to Join!
1940's - September 27, 2022 - completed
1950's - October 25, 2022 - completed
1960's - November 29, 2022* - completed
1970's - January 24, 2023 - completed
1980's - February 28, 2023 - completed
1990's - March 21, 2023* - Register by Friday, March 17.
2000's - April 25, 2023 - Register by Friday, April 21
2011-Present - May 23, 2023 - Register by Friday, May 19
*different day of month
We will also be seeking photos of special memories, momentos, awards of each decade to share on a new Illinois 4-H History website to be developed.  We want to hear your 4-H stories! 
Past Events: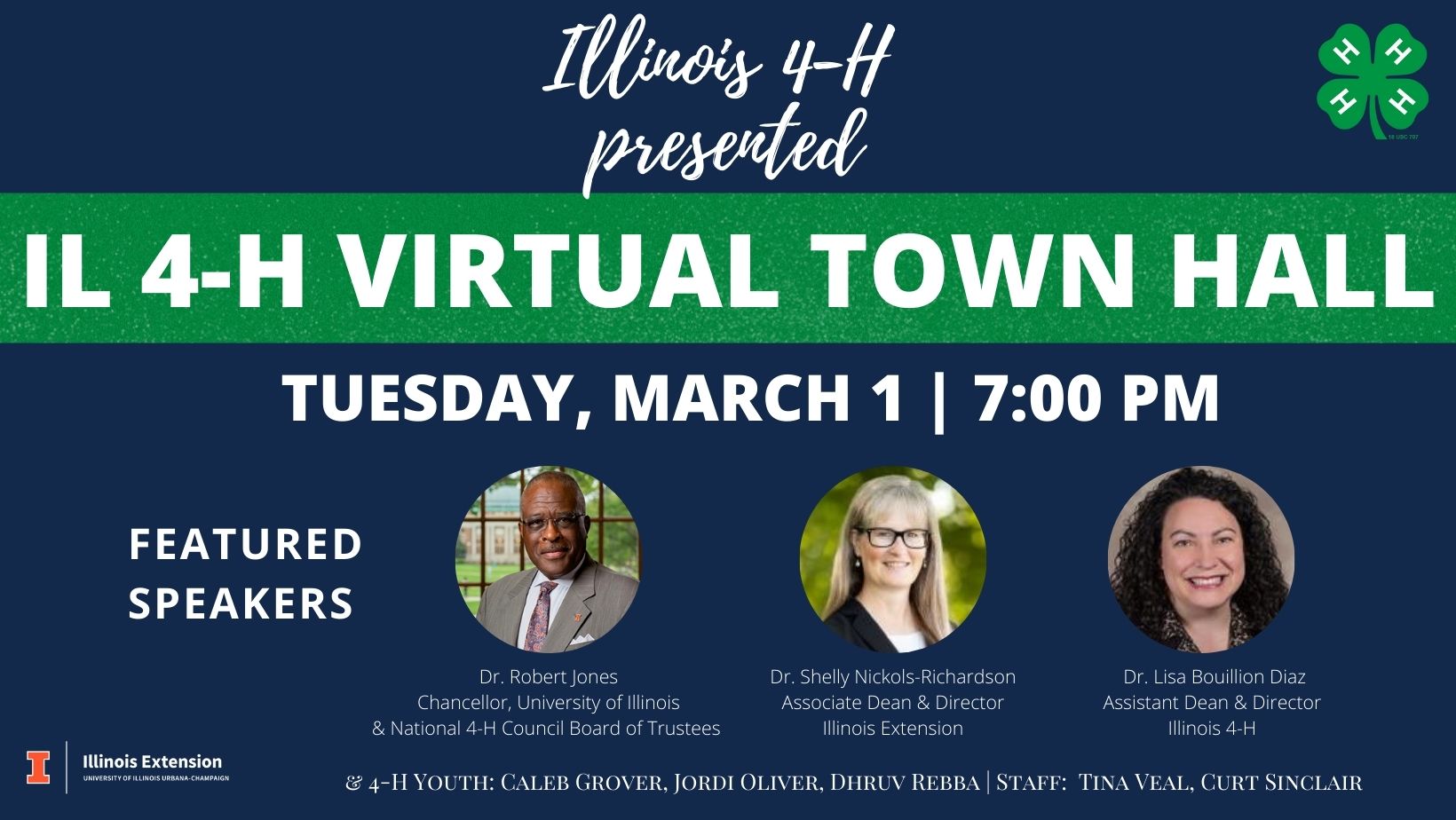 Did you miss the Illinois 4-H Town Hall? What a wonderful evening of youth sharing how 4-H has impacted their lives, learning about youth leadership opportunities, and our leadership sharing about the Illinois 4-H program, Illinois Extension, and updates from the National 4-H Council Board of Trustees. We are fortunate to have outstanding leaders and staff in Illinois to guide the Illinois 4-H program and build our next generation of leaders.  
The Illinois 4-H Virtual Town Hall is now available online. We hope you will take the time to listen and learn about Illinois 4-H today and our plans for the future. We know you each have a passion for the Illinois 4-H program as an alumni or friend of the 4-H program, and you care about the next generation of youth and the impacts they will make on our communities and state. We hope you will continue to advocate and share your 4-H story! We have a lot to be proud of!