Section
A 4-H Shooting Sports club leader may be a parent or other adult in the community who is interested in working with young people on basic shooting skills and safety. Often the trained Coordinator takes the lead. Interested adults don't have to be expert marksmen to become involved in the program. Adults wishing to become 4-H Leaders must be approved by local Extension offices.
Certification Training
Shooting sports has the strictest regulations of any Illinois 4-H project. Governed by the national 4-H Shooting Sports program and the University of Illinois, volunteers working with the program must complete a weekend certification before being accepted as an instructor.
Certainly, safety is the top priority, said Curt Sinclair, 4-H Shooting Sports Coordinator. "We need adults who will follow the regulations of the program exactly to ensure that youth learn the responsible handling of firearms while under constant supervision of a trained instructor."
But, shooting is only part of the program. "Shooting is simply the subject matter that we use to do what 4-H does so well, and that is prepare and empower young people with the skills they need to be successful in life," said Sinclair.
Volunteer certification trainings are held 2-3 times per year in various locations.  Most county Extension offices cover or assist with costs. Illinois needs volunteers in archery, shotgun, rifle, pistol, and hunting and wildlife project areas. In addition to each discipline, any county offering the shooting sports program must have an overall coordinator to oversee the entire program.
"After the training, our 4-H volunteers understand their role in mentoring youth to become self-directed, confident members of their community," Sinclair said. "Yes, they'll also teach the fundamentals of safe shooting, but their bigger role will be helping youth feel welcomed, empowered, and successful; generous in spirit; and thoughtful of their fellow club members and the communities where they live."
Qualifications
Age 21 or older and successful completion of 4-H Leadership application and screening processes.
Ability to work with adults and delegate responsibility.
Have an interest in the development of youth and shooting sports.
State certification and recertified as required.
Previous leadership experience.
Organizational, management, communication, public relations and marketing skills.
Knowledge of networking and collaborating.
Knowledge of overall 4-H program and activities and/or willing to learn about them.
Moral standards consistent with the 4-H philosophy.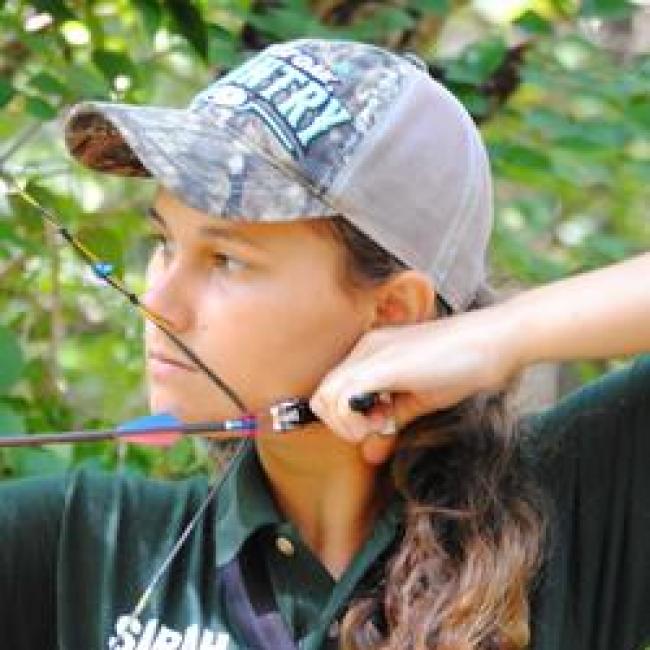 Volunteer Roles
One volunteer serves as Coordinator for the 4-H Club. They are responsible for the overall coordination and management of the 4-H shooting sports program. Each discipline - Archery, Shotgun, Rifle, Pistol, and Hunting and Outdoor Skills - also needs a certified instructor before that discipline can be offered in the county. When all of those pieces are in place, counties can begin enrolling youth in the 4-H Shooting Sports project.
Volunteer Screening Process
4-H Shooting Sports Clubs are led by adult volunteer leaders who go through rigorous screenings and certification before they join the program. Each volunteer is checked through the Illinois State Police database, as well as the Department of Children and Family Services CANTS database. 
Training
Volunteers must complete the 12 hour training specific to the area of the program they will be working. Trainings are held at least twice annually, usually at 4-H Memorial Camp near Monticello but locations can vary.  These trainings will be a combination of an on-line course and one full day (9am-7pm) of hands-on, discipline specific training at a shooting range.
For these training sessions, all shooting equipment will be provided for each discipline. Since adequate security cannot be provided for personal firearms or archery equipment, please DO NOT bring personal shooting equipment with you. ALL firearms, ammunition, bows, arrows and other relevant equipment is supplied.