Section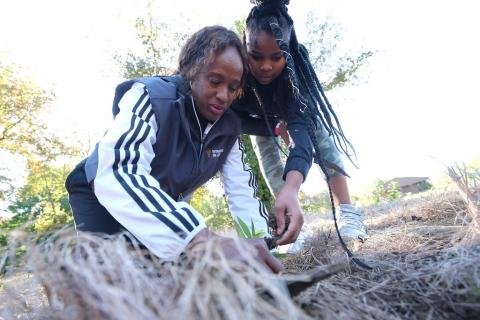 Your voice matters! Illinois 4-H recognizes that you are an important resource for your community, not just someday in the future, but right now, today. Through strengthening your communication, decision making, goal setting, and leadership skills you will become a strong food advocate. 
Food Insecurity Affects Many of Us
In the past two decades, food insecurity rates in Illinois have been falling consistently, thanks in large part to consistent work on the part of leaders dedicated to guaranteeing food access for all. It took ten years for food insecurity rates to fall to levels similar to those that existed before the 2008 great recession. With the impact which the COVID-19 pandemic has had on families and communities, those gains are expected to disappear in under one year. 
According to the advocacy group Feeding Illinois, an estimated additional 17.1 million are likely to experience food insecurity, many for the first time. In Illinois, we have seen 1,921,910 individuals facing food insecurity, an increase of 638,360 from pre-pandemic levels. This means an increase in the food security rate in Illinois, from 10.1% of the population to 15.1%. These numbers are expected to be worse for children and youth, with an estimated 1 in 4 children experiencing food insecurity, compared to 1 in 7 pre-pandemic. Illinois is not alone; nationally, we have seen a 46% increase in those experiencing food insecurity.
Food Insecurity Doesn't Look The Same For Everyone
According to the advocacy group Feeding America, food insecurity is defined as "a lack of consistent access to enough food for every person in a household to live an active, healthy life. This can be a temporary situation for a household or can last a long time. Food insecurity is one way we can measure how many people cannot afford food."  There are many causes of food insecurity, but they are all connected to a person's ability to meet their basic needs. Unexpected bills, an unforeseen accident, a change in employment status, unreliable transportation, even neighborhood housing and zoning policies. All of these things can force you into making difficult decisions, like choosing between paying bills or buying food.
We also know that you can't always tell if someone is food insecure at first glance. Particularly for young people, there is a stigma associated with being in a situation where you need food assistance. Access to food banks, food pantries, school meals, and SNAP benefits, and nutrition education are all important pieces of the puzzle. Illinois 4-H is in every county in Illinois, this means we also have the opportunity to be a part of the solution for every community throughout the state.
A Starting Point
Illinois 4-H is empowering youth to create food security in their communities. With funding support from the Brandt Foundation, Illinois Farm Bureau, Compeer Financial, and the Illinois 4-H Foundation, we are continually expanding our support for youth-led food security projects. efforts across the state. 
Your involvement will no doubt take you down different paths. Along the way, you will receive continued support from Illinois 4-H as you grow and strengthen your confidence as a leader.  Below are some great next steps for you to take, but nothing beats believing in yourself and the importance of what you are doing.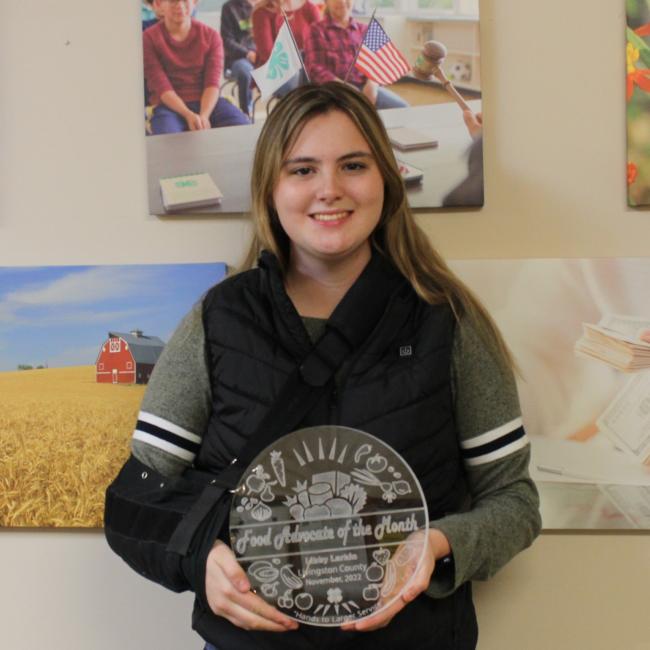 Nominate a youth for Food Advocate of the Month!
Food insecurity touches every community in Illinois, and our 4-H members have been rising to the occasion to ensure that access to good food is a reality for all. Our Food Advocate of the Month recognition is the perfect opportunity to give highlight a young leader in your area who is making a positive impact on food security, food access, and food justice issues where they live. 
Apply For An Illinois 4-H Food Advocacy Grant
Spring of 2022 
Do you have an idea to contribute to food security where you live? Then this is the opportunity for you. You will receive support through every step of the process and become a part of a statewide network of young leaders. The Food Advocacy Grant is a project of the Illinois 4-H Food Advocacy Team. It is financial support in the form of $500 or $1,000 grants to invest in the next generation of food access leaders. Funds are made available with the support of the Illinois 4-H Foundation, The Brandt Foundation, and Compeer Financial.
Funded Projects from 2021: 
Community mini pantry
Weekend backpack program
School food distributions
Nutrition education classes
Community gardens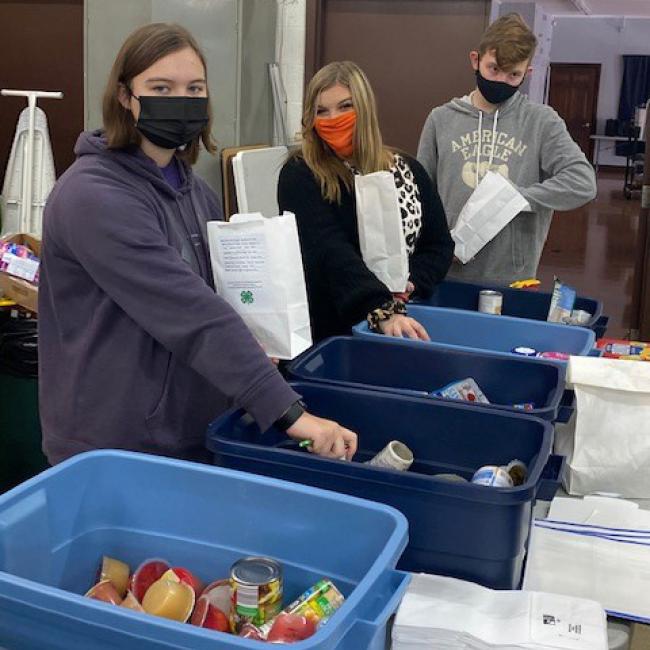 Attend The Illinois 4-H Food Action Summit
The Illinois 4-H Food Action Summit is where leaders meet to be inspired and share a vision for food security, food access, and food justice in Illinois. University of Illinois researchers, non-profit professionals, food advocates, and civic leaders will be present to lead workshops designed to empower young people with the knowledge, confidence, and resources they need to strengthen their leadership as they work to create food security in their communities. 
Our goal is to equip you with the language, knowledge, and skills you need to be an effective advocate for food security where you live. The Illinois 4-H program is about putting what you learn into action. We have created this resource in order to support you in taking the next steps.
Food Justice
The keynote speaker from our 2021 Food Action Summit was Dr. Bobby Smith II, a professor in the African-American Studies Department at the U of I. He recorded an interview with one of our Food Advocacy Team leaders recently speaking on the topic of Food Justice.
Food Security
The Featured Speaker at our 2021 Food Action Summit was Dr. Craig Gundersen, an ACES Distinguished Professor and food insecurity researcher at the U of I. He spoke with Illinois 4-H recently about alleviating food insecurity in Illinois.
Resources:
Service Learning Projects:
As you consider what project you want to work on and whom you need to work with, the Food Advocacy Team has put together an infographic that lays out some ideas for service projects.