Section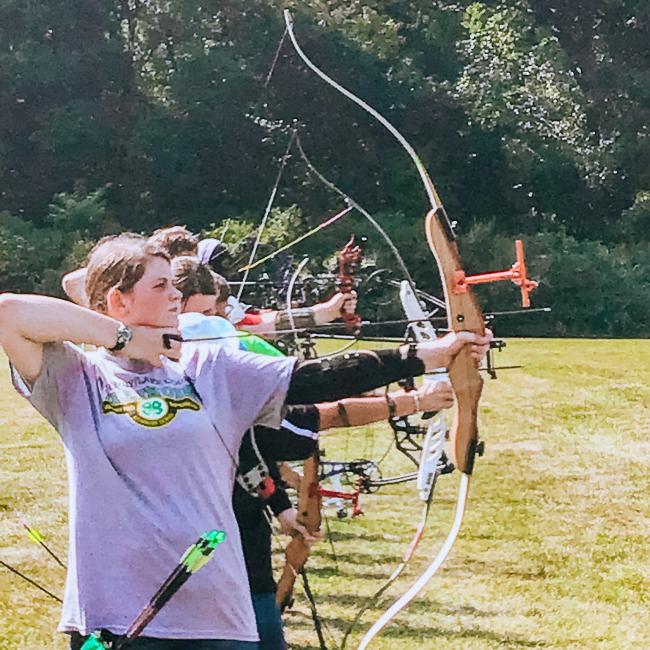 Our 4-H Impact
Issue
Nearly 302,000 hunting licenses are sold in Illinois annually. A hunting-related shooting incident is defined as an occurrence when a person is injured as the result of the discharge of a sporting arm while hunting or trapping. Often these incidents result from failing to follow basic firearm safety rules.
Action
The focus of all 4-H programs is the development of youth as responsible, productive individuals. The 4-H shooting sports program uses the principles of positive youth development as it teaches the safe and responsible use of firearms and outdoor skills. The activities are supported by caring adult leaders who provide youth with opportunities to develop life skills, self-worth, and conservation ethics.
Impact
Youth report that shooting sports programs provide growth in decision making, teamwork, self discipline, self confidence, and problem solving while they learn the highest standards of safety, sportsmanship, and ethical behavior. The program also builds an understanding and appreciation of natural resources, leadership abilities, and positive relationships with peers and adult mentors.
"Without the Shooting Sports program, I wouldn't be able to represent my state and program to others and become a better leader for tomorrow."
-Shandre Willoughby, McLean County