Section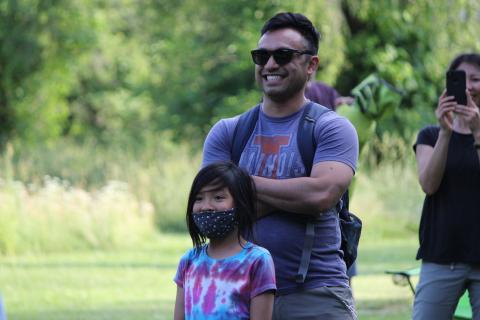 4-H Memorial Camp, Family Camp Retreats!
Come out and enjoy all that the camp has to offer as a family! Experience rock climbing, zip lining, archery, fishing, hayrack rides, campfires, crafts, cardboard boat racing, and many other fun activities.
Activities: While at camp you can swim, boat, shoot archery, climb the rock wall, make arts & crafts, fish, take hayrack rides, participate in S.T.E.M. activities, hike, make s'mores over a camp fire and so much more! 
Required: At least one participant per family must be 4-H age (5-18 years old). Due to the nature of Family Camp, a parent or guardian must stay with their children for the duration of their camp session.
2023 Dates: Spring Family Camp will be back again May 19-21. Bring the whole family to enjoy camp a weekend of camp fun! Registration will open up in late February. More details including activities and fees will be available soon! Please contact Andy Davis ardavis1@illinois.edu or Monika Hammerschmidt hammersc@illinois.edu with any questions.
More Information:
For more information, contact:
Andrew Davis, Camp Director
4-H Memorial Camp
499 Old Timber Road
Monticello, IL 61856
Phone: (217) 762-2741
Email: ardavis1@illinois.edu