Section
Looking for a special place for conferences, workshops, retreats, recreation or just plain relaxing? Here is what Memorial Camp and Conference Center has to offer.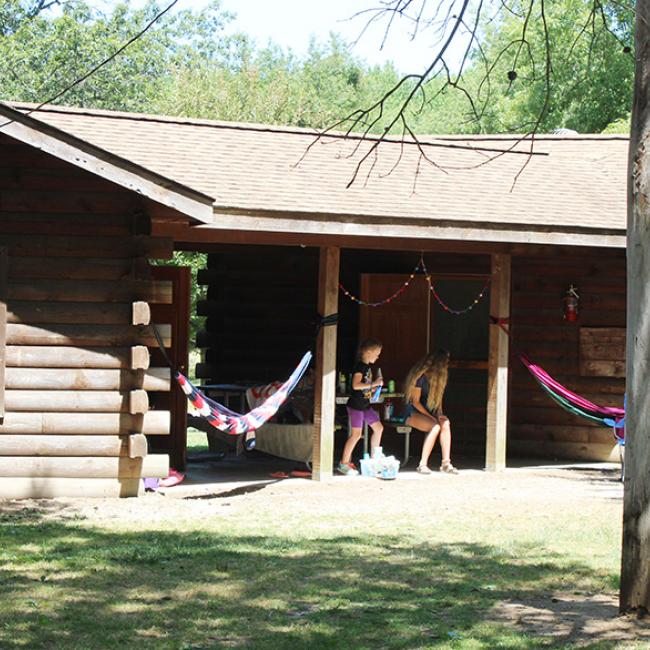 Lodging
2 winterized cabins, accommodating 60 people, are available to groups from September through May.
32 summer cabins with ceiling fans and electricity accommodating up to 360 people, are available from May through October.
Restroom and shower facilities located throughout the cabin areas.
Recreational Opportunities
Miles of hiking and nature trails allow the enjoyment of surrounding hardwood and pine forests.
Recreational sports such as basketball, softball, volleyball and ping-pong.
16 acre lake with year-round fishing.
Boating, swimming and archery range are available to summer camp groups.
Challenge course programs emphasizing team building led by certified instructors.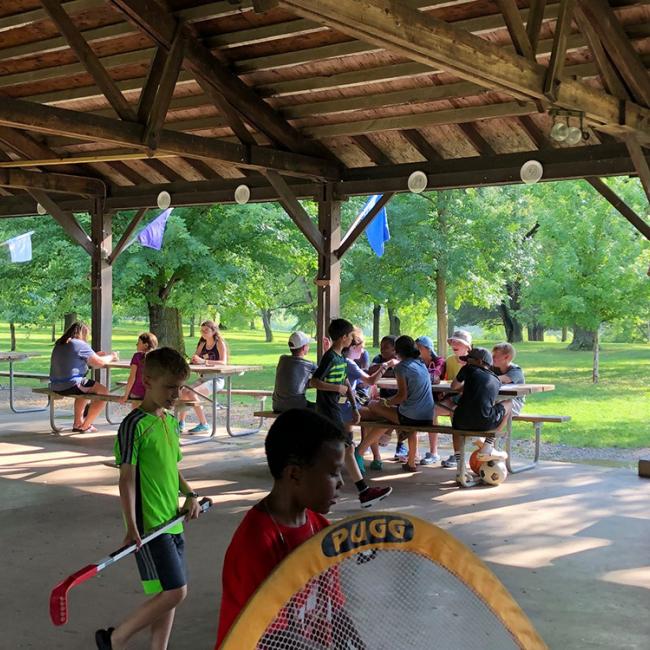 Meetings and Classrooms
4 indoor meeting rooms with room capacities ranging from 25 to 400 persons.
Audio-visual equipment available.
Fireplaces in 3 meeting rooms.
Scenic views of Allerton Lake.
250 acres of open and woodland outdoor "classroom" space.
Dining
Hearty, home-cooked meals, served buffet or family style are a  time honored tradition.
Dining hall complex services groups of up to 400.
While You're Here
A unique opportunity awaits visitors to 4-H Memorial Camp. Allerton Park, the 1,600 acre estate of the late Robert Allerton, is located adjacent to the camp. Within walking distance, you can enjoy Allerton Park's formal gardens which are adorned with flowers, trimmed hedges and statues. A mixture of man-made art and nature, the park offers visitors a spectacular artistic experience.
Within Allerton Park, you can also enjoy miles of scenic hiking trails, which can be used for cross country skiing in the winter. The visitor center at Allerton Park offers further opportunities for you to experience the history of the area. For more information about Allerton Park, please visit their website.
Give Us a Call
Now that you've read about our facilities, why not schedule a visit? Our staff can provide various levels of assistance ranging from programming ideas, activity coordination, or simply remain in the background. Your group's needs and ideas remain our top priority.
For over 40 years, we've been meeting the needs of more than 8,000 youth and adults each year. Memorial camp and Conference Center offers a unique, outdoor setting in Central Illinois.
Give us a call at 217-762-2741 for more information.